With the dominance of digital marketing services today, it might seem like a waste of time to send a traditional email with plain text to potential customers.
It's not.
When small businesses want to bring in new customers while keeping their current audience engaged and profitable, email marketing is one of the most powerful options available in their toolboxes.
Although new tools and options seem to come out daily, the benefits of having an email list remain consistent. You can build awareness, generate leads, and increase conversions with this one investment.
If you neglect email as part of your digital marketing strategy, you'll miss out on many potential connections.
What Are the Advantages of Email Marketing for Small Business Owners?
Although the first email was sent in 1971, it wasn't until the 1990s when it became a viable option for small businesses to reach consumers.
Over the past two decades, this digital marketing platform has seen significant development and innovation. Today, it's a useful way to connect with segmented audiences and specific demographics.
Small businesses can use it to build credibility, establish industry expertise, and increase sales. It's easy to get started, and it is not unusual to begin seeing immediate results.
1. Email marketing delivers a high return on investment (ROI).
Although the average ROI for email marketing changes each year, it typically hovers in a range between $35 to $45 for every dollar spent.
When breaking that figure down further, some industries see significantly higher returns when small businesses invest in email marketing. Here are some examples to consider.
Operators in hospitality, tourism, and travel can see returns of up to $53.
Small businesses in media, entertainment, sports, consumer goods, and e-commerce earn an ROI of 45-to-1.
Public relations, marketing, and advertising agencies average a return of $42 for every $1 spent.
It's clear to see the profitable nature of this investment for most businesses and industries. We also know that this effort is effective because two-thirds of consumers consistently say that they've made online purchases because of an email marketing message they received.
2. It appeals to different target audience segments.
Email marketing is at its most effective when your small business can find its target audience.
The average signup experience follows these typical steps.
A customer signs up to join an email list because of a specific discount that's offered.
They ignore the messages sent to their inbox because they don't have a need for the content offered.
The person eventually decides to unsubscribe since they've already received the value they hoped to get.
Even when someone didn't sign up to get some free stuff, small businesses can let down their target audiences by delivering too many irrelevant messages.
Before you can discover the target audience for an email, you'll need to segment your consumers into specific categories. If you operate a candy shop, that could mean putting together a group that loves chocolate, another that prefers lollipops, and a third that enjoys vintage brands.
Although you might see some crossover (chocolate lollipops, Charleston Chew candy bars), the primary segment focuses on the core quality attributes of the initial preference. That's how the personalization process begins.
If you want to run a sale on Necco wafers, you wouldn't send an email to the people who prefer chocolate. It'd be a waste of time, energy, and money. That information should go to the people who want vintage candy.
Why is this segmentation process necessary for small businesses? It's because you need to create an audience based on the people who are most likely to engage with your emails.
Who would find the information in your next message to be the most valuable? The answer to that question becomes the audience segment to target.
When people receive emails that lack value, they're more likely to unsubscribe from your list. That's why recognizing who would appreciate your offer or content before sending it can help your small business to keep growing.
One of the audience segments that often gets ignored is the group that almost always opens your emails in real time. If you reward those engagement levels, you've got a tremendous opportunity to push your conversion rate higher.
3. Email marketing develops a robust following.
Why is email marketing such an effective way to reach out to an audience and grow sales? It's due to the highly personalized messages that your small business can send to its targeted demographics.
That process starts by building an email list that lets you spread the news of your expertise far and wide.
The best email marketing lists capture information about each subscriber that covers more than the basics of a name and address. You need the next steps, such as a birthday, a favorite sports team, or their preferred items.
As a small business owner, you need to find different ways to connect to an audience. If someone's favorite team is in a championship game, building a special event around that idea encourages like-minded people to interact, look at what you're offering, and potentially purchase something.
You can also develop a robust following by finding out what your customers want from this investment.
Are they looking for business updates, such as sales opportunities or special events?
Do they want to join a loyalty club that's tied to their purchasing activities?
Have they spotted value in what your operations look like behind the scenes?
People who opt into email offers want to think they're part of a special group that gets exclusive treatment. That's why you don't want to put the same thing on social media. There needs to be a clear idea of who receives each outreach effort to maintain the personalization aspect of this digital marketing investment.
4. It can deliver sales and revenue increases.
Every year presents a new challenge to small business owners. With inflation rising, costs adding up, and customers trying to save money, it isn't always easy to sell your goods or services.
The best way to continue booking appointments or shipping items is to prove that you've got something valuable to offer. Email marketing is an ideal platform for that purpose.
When sending emails to interested subscribers, you can show off your expertise while demonstrating why your offering is better than what the competition provides.
If you send a well-timed offer, it's possible to secure a transaction through this marketing effort.
Although most people won't click on the "Buy" button, the expertise and value offered through this medium keep your brand at the top of consumers' minds. If you create targeted and personalized offers, the motivation will be there to convert when they're ready.
How can you encourage more people to complete a transaction through your email marketing efforts?
Use this platform to re-engage with customers who left items in a shopping cart or haven't purchased from your small business in a while.
Add urgency to the personalized offer by setting deadlines or providing generous short-term sales.
Reinforce the value of your services or products through demonstrations that directly impact a consumer's pain points.
Email marketing for sales requires some careful planning and design to have a successful experience. That process starts with a value-driven subject line that catches the eye.
Writing concise text, combined with high-quality, relevant images, can keep a reader's attention after a click.
It also helps to track sales from your emails to learn what works well and what doesn't help at all with this marketing investment.
Before signing off, remember to include a strong call to action. It doesn't need to be a sales-related activity. Even if you encourage someone to spend more time with their family, the interaction help to keep your brand at the top of the mind.
5. Emails connect with consumers personally to develop stronger relationships.
Email marketing is a significant opportunity to demonstrate your expertise and value to a targeted audience. It's a straightforward way to show those individuals how to take the next step to work with your business.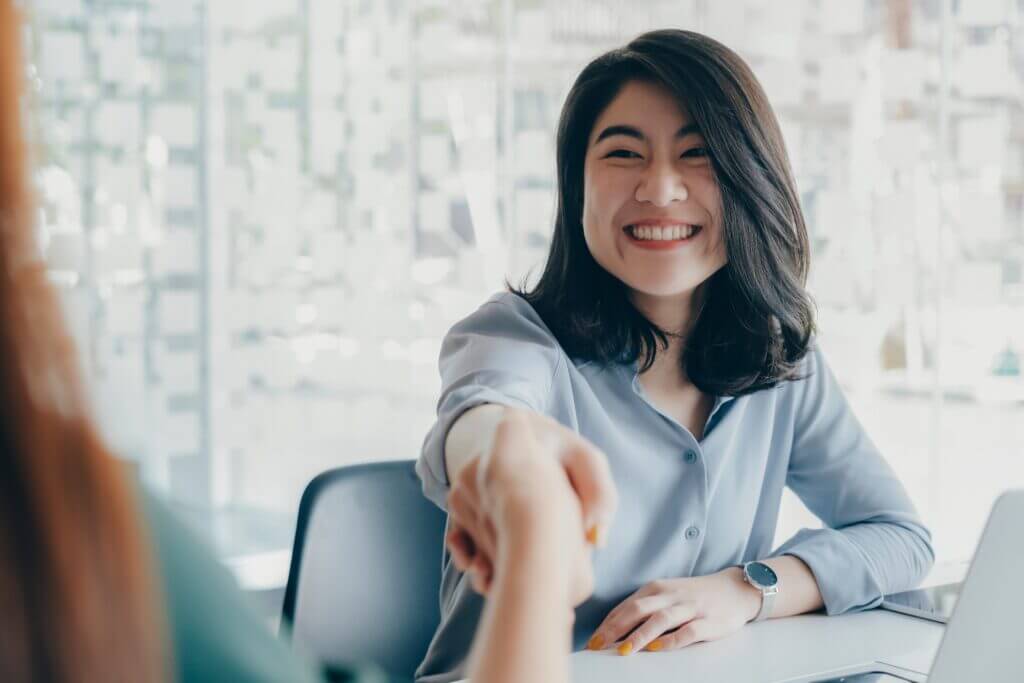 Once someone decides to join your email list, you've got an opportunity to offer relevant and helpful content.
In the past, businesses promoted themselves by showing why their products were better than something the competition provided. Although that effort is still necessary, today's customers also expect your company to deliver something better than their previous experience.
That means the only way to start building relationships with people is to reach out to them with authentic intentions. Most messages should not involve a sales pitch.
Here are some ideas to consider if your small business wants to connect with others authentically.
Real people are behind the relationships that customers build with small businesses. Consumers want to get to know you, your beliefs, and your values.
Networking opportunities help consumers find more social connections, leading to additional traffic generation for owners.
People want to offer something valuable to the people they know. Creating shareable email marketing content provides that option while creating more awareness of your brand.
When you can demonstrate to people that your small business provides value, they'll look forward to what you have to say. That process creates anticipation, which is the foundation of trust in a business-to-consumer relationship.
It also helps to list your social media accounts in your email marketing efforts. By encouraging subscribers to connect with other parts of your community, you'll build more credibility within the targeted audience.
6. It enables a small business to develop its own brand voice and tone.
A brand's voice involves what is being said while creating consistency within the delivered communications. This element provides reliability and understanding to the consumer because it produces one message through email marketing and similar investments.
Brand tone focuses on the message conveyed to the consumer. It looks at the specifics of interpretation, taking into consideration what it sounds like when heard or read.
How you deliver information in an email could be different in tone than what gets posted to social media accounts.
Although your small business voice should remain consistent, you can combine several tones to create a "conversation" that offers value to the consumer.
Since voice and tone reflect a brand's personality, they impact how people identify with your small business. They demonstrate your goals and core values while delivering critical information at a time when it's needed.
By reviewing the different responses your email marketing efforts receive, you can identify the audience type that engages most often. These authentic connections increase organic traffic toward your site, which often creates more transactions and higher revenues.
Small businesses have found in the past few years that customers only communicate openly when they feel like brands are listening to them first. If you're successful in establishing a back-and-forth dialog, that conversation might bring in more lead generation opportunities.
If it seems like your email marketing investment isn't taking off like it should, re-examine your brand voice and tone. There could be something in there that isn't coming across as being relatable.
Have You Explored the Benefits of Email Marketing?
The benefits of email marketing cannot be ignored. 99% of consumers today check their inbox daily, making it the preferred way for everyone to receive updates from their preferred brands and small businesses.
That's a statistic that cannot be ignored. When you develop an email marketing campaign, you create personalized content that does more than communicate with specific audiences. It gives you the option to collect feedback, distribute surveys, and host a forum for self-promotion.
Not only does this effort provide more value, but it also increases your lead generation development opportunities. In return, the extra traffic generated can produce more transactions and revenues.